WooCommerce
To fully integrate WooCommerce with our plugin you need to enable Geotargeting WP geolocation in WooCommerce settings. That will force WooCommerce to use our API or Database instead of the one integrated in WooCommerce.
Take in consideration that if you enable this, it will consume requests on every page that WooCommerce uses geolocation. Most of the time it's convenient to enable cache mode.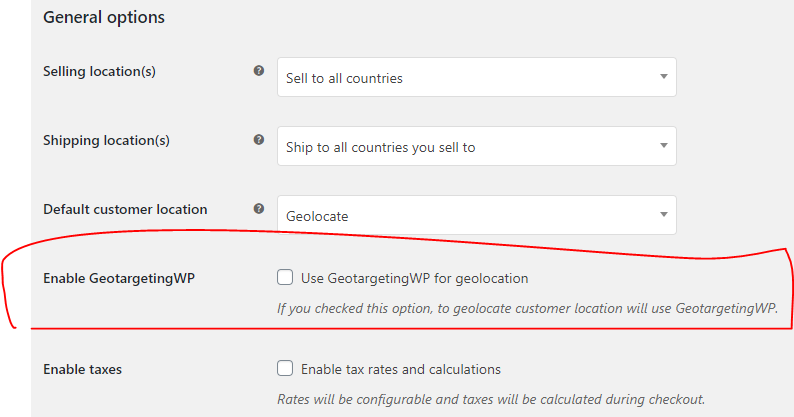 How to Enable support for WooCommerce Price Based on Country plugin?
WooCommerce Price Based on Country will let you set multiple currencies for your Woocommerce store. Once you enable GeotargetingWP as your main source of geolocation as instructed above, the plugin will work in sync with Prices based on country plugin.